Dr. Spray's
Regular price
Sale price
$19.95
Unit price
per
Sale
Sold out
Dr. Spray's® Energy Spray provides a rapid boost of energizing natural ingredients all delivered with the power of our Molecular Spray System®.
The unique blend of vitamins B6 and B12, together with coffee bean extract helps to provide a natural caffeine boost, is combined with our proprietary herbal blend of Ashwagandha,
Astragalus, Beet, Ginseng, Mango and to give a great tasting, healthy and powerful alternative to those sugar-filled canned drinks.
 Dr. Spray's® Energy Spray is a healthy alternative every time you need a burst of energy.
Fast Acting
No Jitters
Easy To Use – take it everywhere
Great Natural Fruit Flavors

Sugar-free
Share
View full details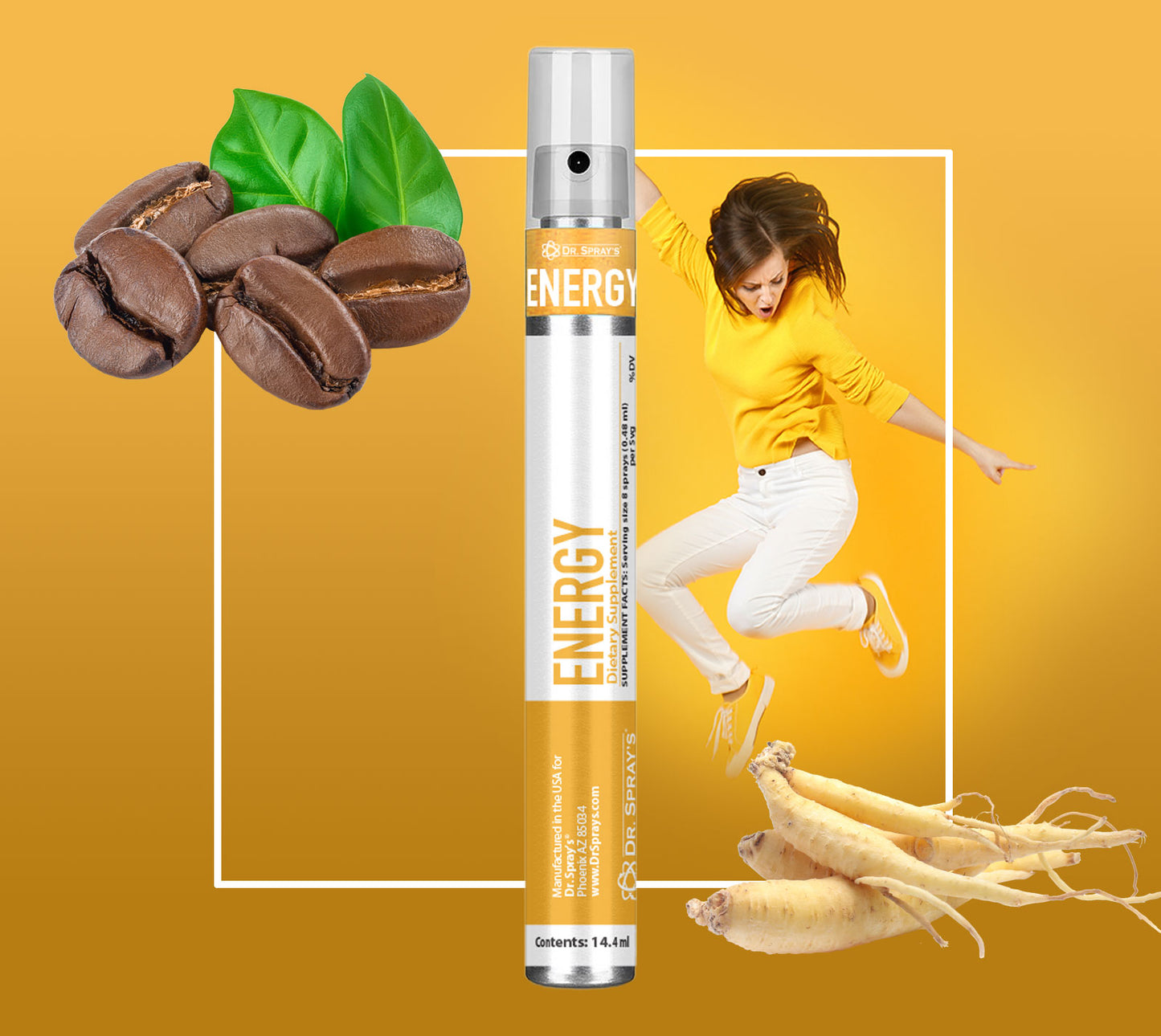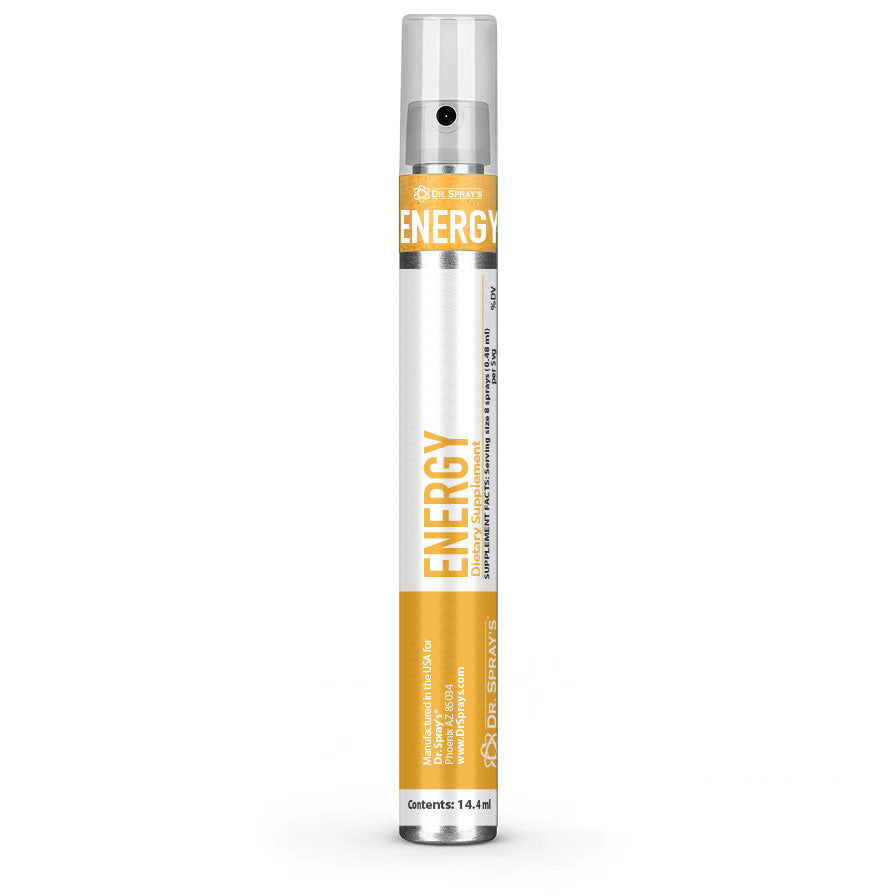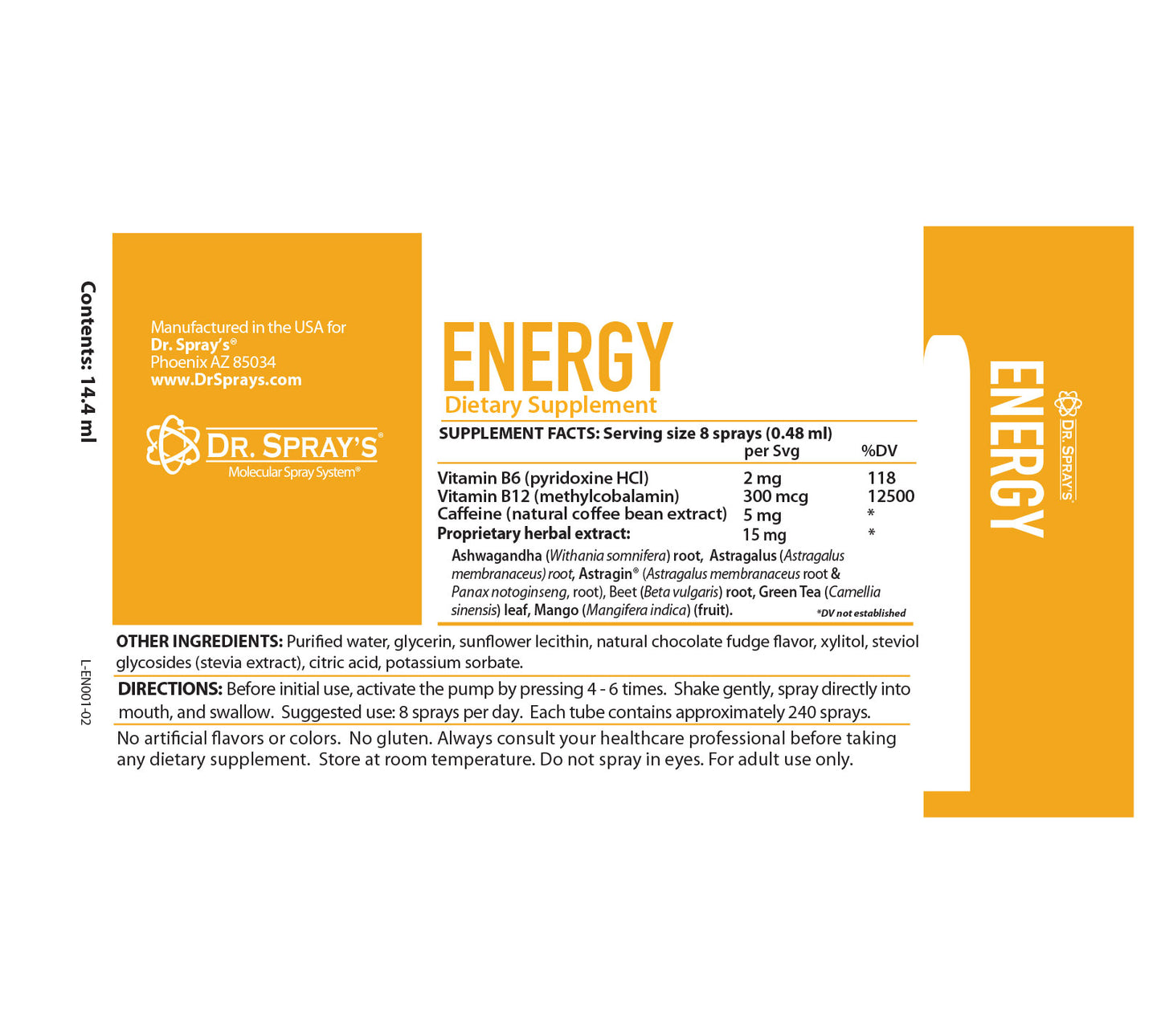 The Dr. Spray's Difference You Can Feel
Benefits

The nutrients in Dr. Spray's® work fast  - meaning they're highly effective when compared with other delivery forms that require time to dissolve in the stomach.

Dr. Spray's has developed nano technology that creates microdroplets infused with vitamins and nutrients that are instantly available for the body to use.

Pills, tablets, and gummies take longer for the body to break down and use resulting in a portion of those nutrients being eliminated from the body before they're able to go to work.
Free Shipping on Most Orders

All customers get free shipping on their first order, and returning customers get free shipping on all orders over $49 - free shipping is applied automatically.
Subscriptions Optional

Your orders are on-time purchases unless you choose auto-ship. No need to worry about commitment—if you love Dr. Spray's (and we believe you will) we expect you'll come back to re-order.

Just remember, time flies, and you don't want to run out, so be sure to order in time to get your new spray tube before your old one goes empty!

Of course, if you'd like to make sure you never run out while also getting a 15% discount and free shipping on your orders, choose a subscription! You can get delivery every 30 or 60 days and you can pause or cancel at any time with a few clicks. No need to get in touch with us.
100% Satisfaction Guarantee

If you're not completely satisfied with your purcahse, we'll replace your product at no charge, or give you your money back—simple as that.
The Best Ingredients

Our formulas are free of: artificial flavors or colors, sugar, starch, wheat, soy, gluten, eggs, salt, or dairy. Our sprays contain only natural fruit or mint flavors.
Ultimate Convenience

Our sprays easily fit in a purse, pocket, or running bag, and are perfect for travel. Each oral spray gives a precise, metered dose with every pump.
Free Shipping
Get free shipping for all first-time customers as well as all orders over $49. Promotional orders and orders below the free shipping threshold get USPS First Class shipping for just $5.75 to most U.S. addresses.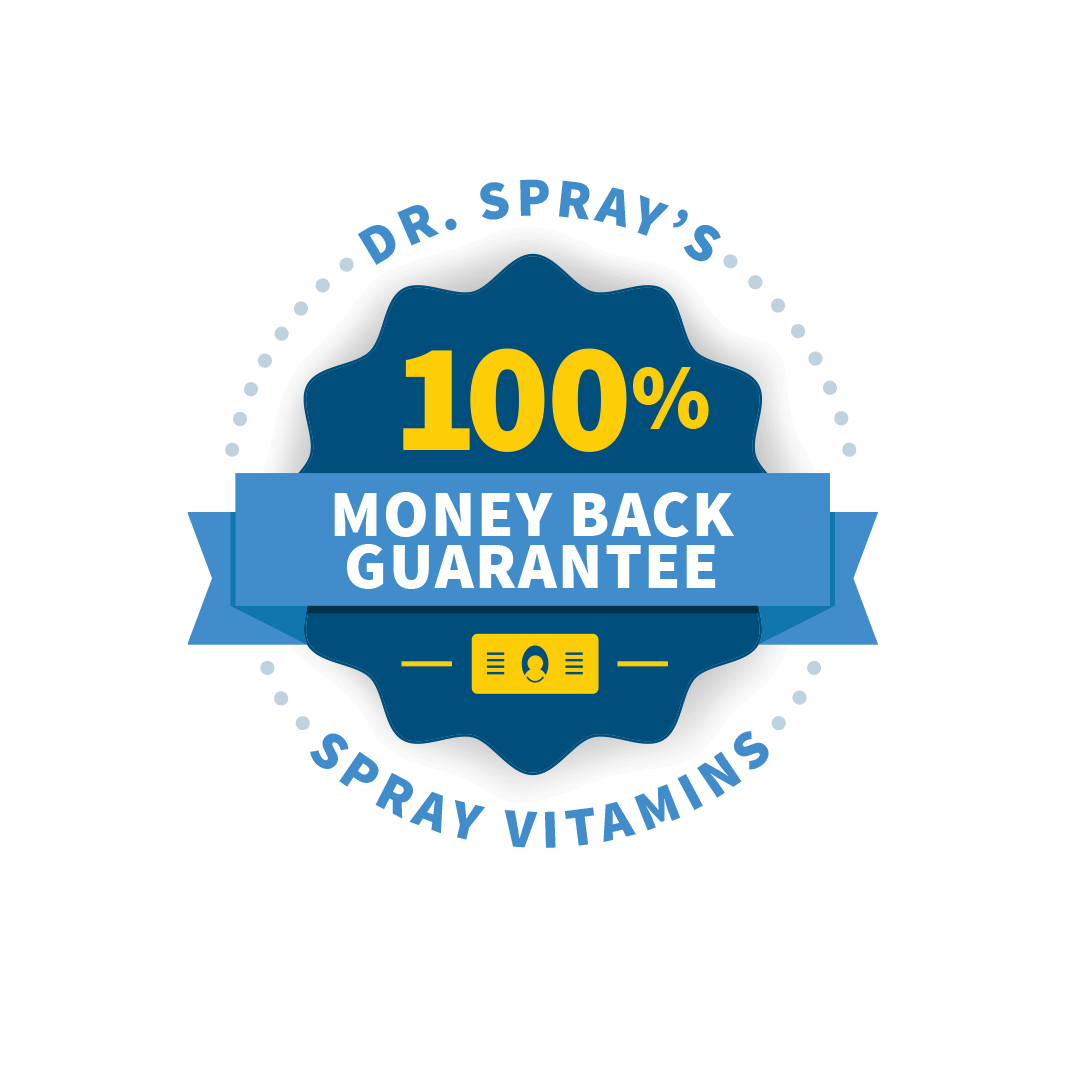 Satisfaction Guaranteed
We're so sure you'll love Dr. Spray's, we'll refund your money—shipping costs and all—if you're not 100% satisfied with our products.
All it takes is a simple email and we'll get you taken care of.
"I've been using Dr. Spray's products since the beginning. The sprays outperform all the other supplements I've tried."
Dr. Spray's delivers 90% absorption in just 30 seconds.
CAN YOUR GUMMIES SAY THAT?
HINT: NO. NO THEY CAN'T